ABOUT
WHO WE ARE
The Woodsiders Collective is a collaborative jazz band based in Woodside Queens, NYC. The members of the band represent different parts of the world. With saxophonist Luis Sigüenza from Ecuador on alto sax, the German trombonist Justus Heher, Andrew McGowan from New Orleans, USA on keys, the Japanese guitarist Yuto Kanazawa and Russian/Belgian drummer Ilya Dynov. The band brings a variety of jazz oriented music written by all the members of the collective. The band has collaborated with Lonnie Plaxico, Tyler Mitchell, Steve Davis, Stacy Dillard, and Alex Norris.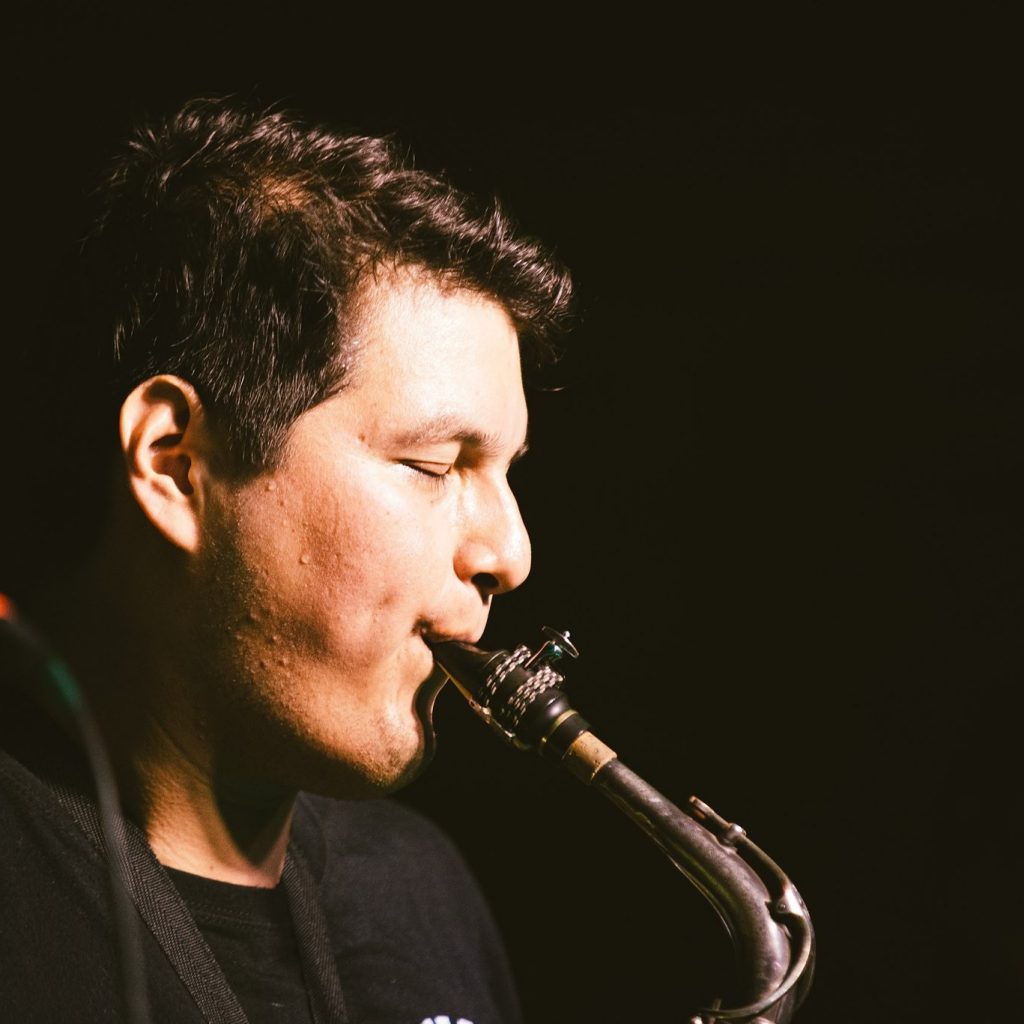 Video
ALBUM
The Woodsiders Collective recorded an album in April 2021 at the Aggregate Studios in Brooklyn. Tracks are featured on NPR's Jazz Night in America, Spotify's All New Jazz and Youtube's Jazz Hotlist playlists.
Woodsiders T-shirt & Tote Bag
Woodsiders T-Shirt available in 4 colors, Black, Dark Heather, Navy and Grey
LIVE
The Woodsiders Collective is hosting a monthly concert with jam session at Claret Wine Bar in Sunnyside NY featuring special guests. The last Friday of the month, 8-11PM.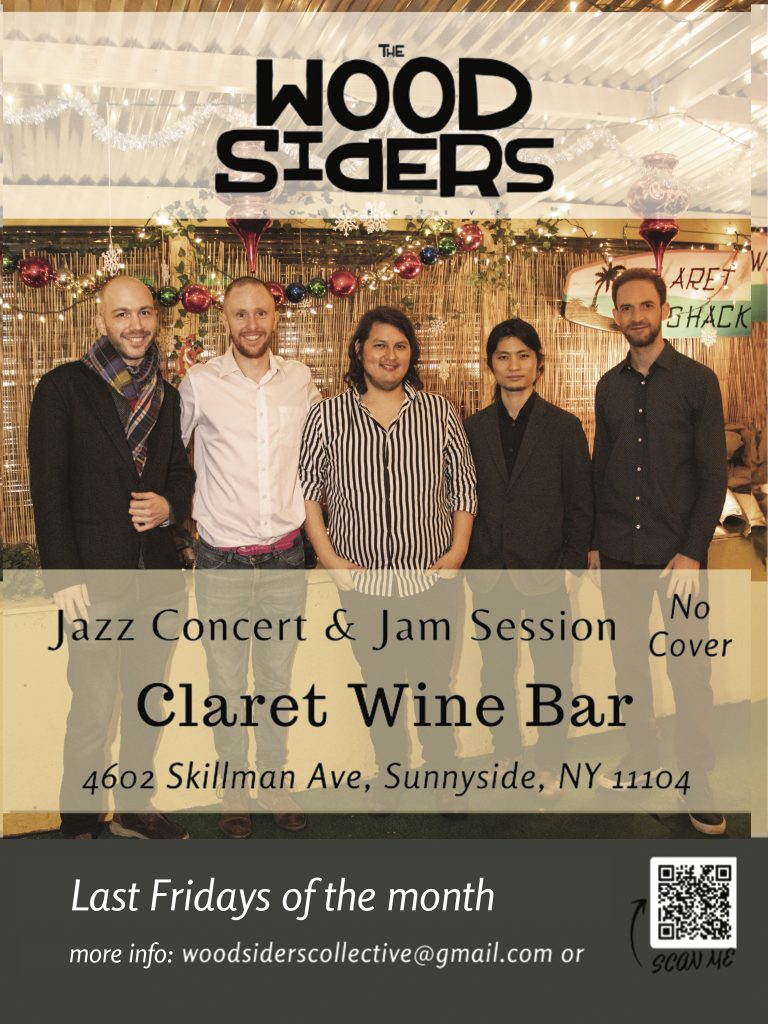 CONTACT US
For booking and other questions, please feel free to contact us at woodsiderscollective@gmail.com